The 7th G1 Global Conference was held on Monday, September 18, 2017, at the GLOBIS Tokyo campus. More than 200 global business leaders, politicians, scholars, media members and MBA students from 20 countries joined and discussed the theme, "Creative Evolution in a Volatile World."
We kicked off discussing Japan as a potential role model and its interaction with the world. We had lunch workshops for the first time. We ended with design thinking and a great dialogue with Minister Yoshimasa Hayashi.
In the end, despite a "volatile" typhoon, we discovered some great ways to creatively evolve ourselves. As Minister Hayashi said, a first step can be to "agree to disagree" and work together to create a culture that embraces a diversity of opinions. This diversity embraces the vision of G1—"Group of One, Globe is One."
These discussions were all refreshing, open and worthwhile for the future. Here are some photos of the G1 Global from the tweets I posted. Please take a look. I hope you can feel the enthusiasm!
G1 Global Conference 2017 Photo Essay
9:00 sharp on Monday, September 18
The G1 Global Conference 2017 begins! I gave the opening speech. This year's theme was "Creative Evolution in a Volatile World." We will publish all the sessions on GLOBIS Insights.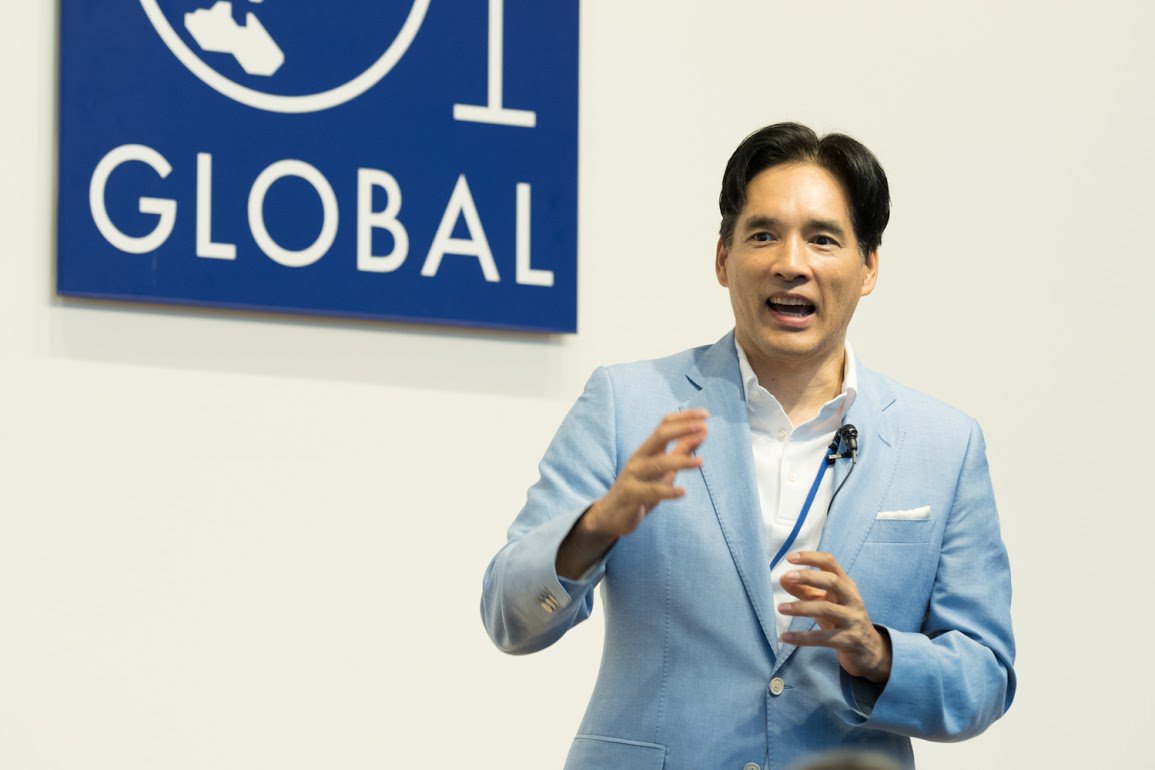 [#1 Plenary Session]
Can Japan be a Role Model for Global Economic Prosperity and Stability?
Jesper Koll (CEO, Wisdom Tree Japan KK)
Heizo Takenaka (Professor Emeritus, Keio University and Professor, Toyo University)
Hiromichi Mizuno (Executive Director and Chief Investment Officer, GPIF)
Richard McCormack (Senior Advisor, Center for Strategic and International Studies)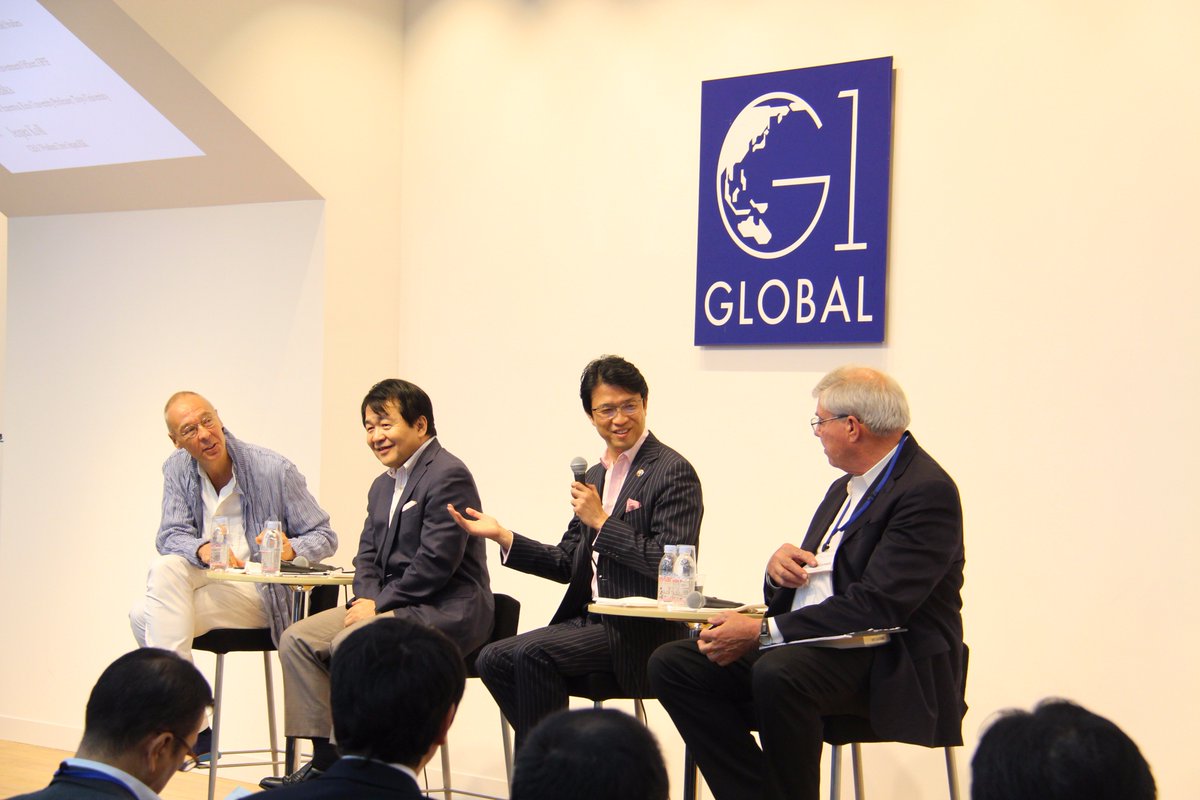 [#2 Breakout Session A]
Geopolitics in Asia: New Shifts and Rebalancing?
Ken Jimbo (Associate Professor, Faculty of Policy Management, Keio University)
Jonathan Berkshire Miller (International Affairs Fellow Japan, Council on Foreign Relations)
Narendra Taneja (Energy Expert and Spokesperson BJP, India's governing party)
Dong Wang (Associate Professor, School of International Studies, Peking University)
James Zumwalt (CEO, Sasakawa Peace Foundation USA)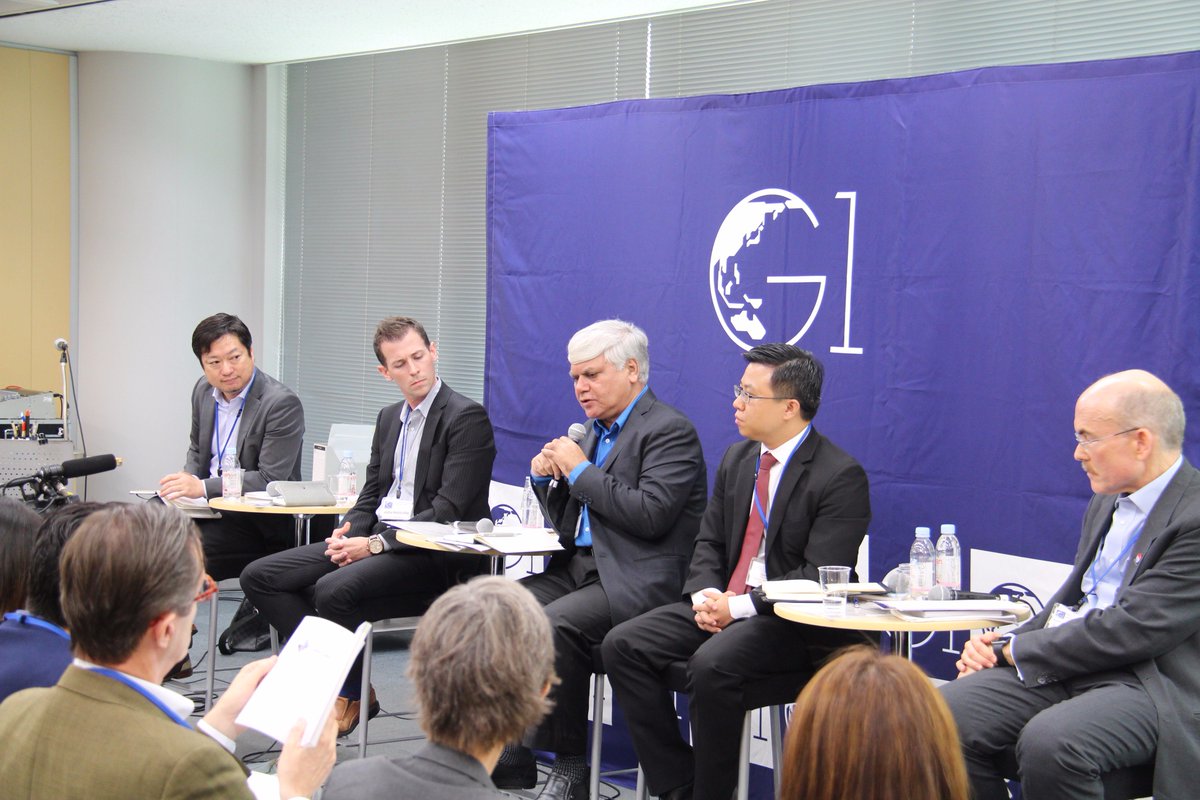 [#2 Breakout Session B]
Business in Asia: Where Will the Next Growth Come From?
Miki Tsusaka (Senior Partner & Managing Director, The Boston Consulting Group)
Su-Ming Wong (CEO, CHAMP Ventures PTY Limited)
Frank-Jurgen Richter (Chairman, Horasis)
Daisuke Murata (President & C.E.O, Murata Machinery, Ltd.)
Paul Bradley (CEO, Caprica International)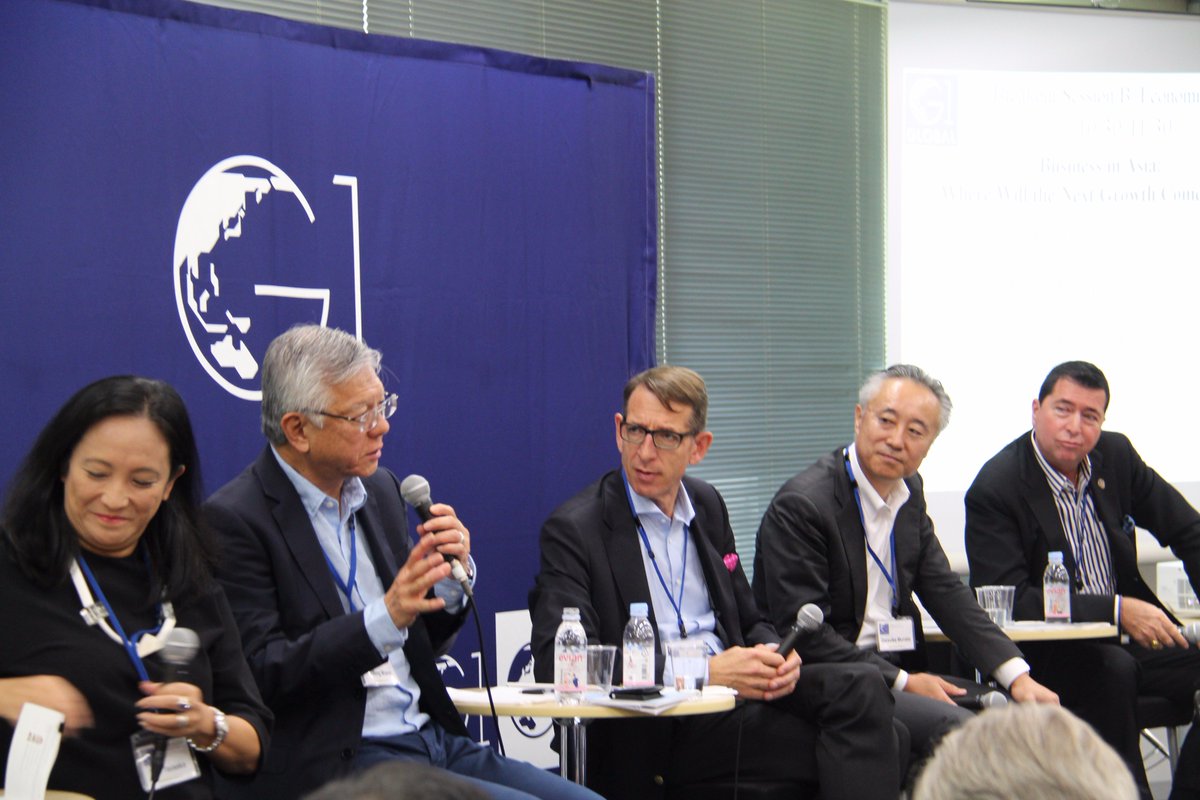 [#2 Breakout Session C]
Space Business: Strategies to Tackle a New Frontier
Naoko Yamazaki (Astronaut, Fly to the Future)
Hidetaka Aoki (Space Business Evangelist, Global Brain Corporation)
Chris Blackerby (COO, ASTROSCALE)
Guy Bonaud (Representative Director, SAFRAN Helicopter Engines Japan)
Daniel Tani (Faculty, The American School in Japan, Former Astronaut, NASA)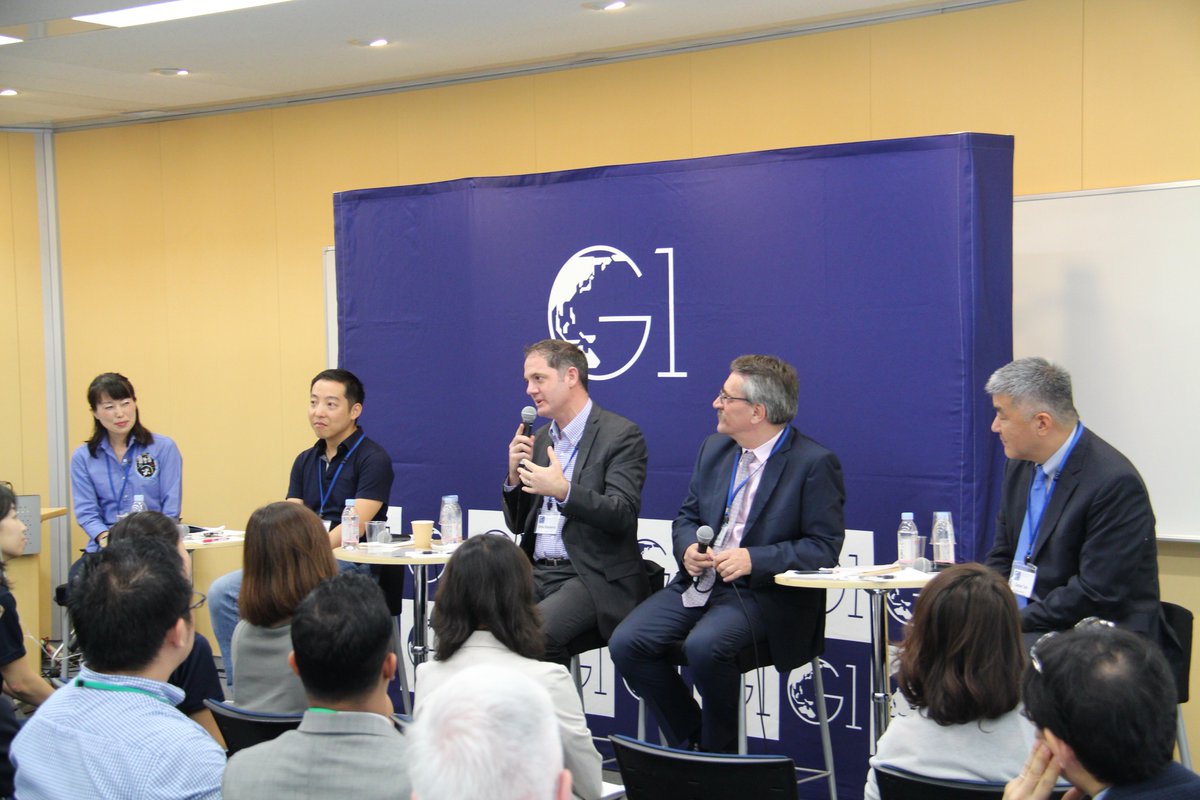 [#3 Breakout Session A]
Japan-US Relations: A New Era?
Abigail Friedman (CEO, The Wisteria Group)
Glen S. Fukushima (Senior Fellow, Center for American Progress)
Rui Matsukawa (Member of the House of Councilors, Liberal Democratic Party of Japan)
Yuki Tatsumi (Director, Japan Program, Stimson Center)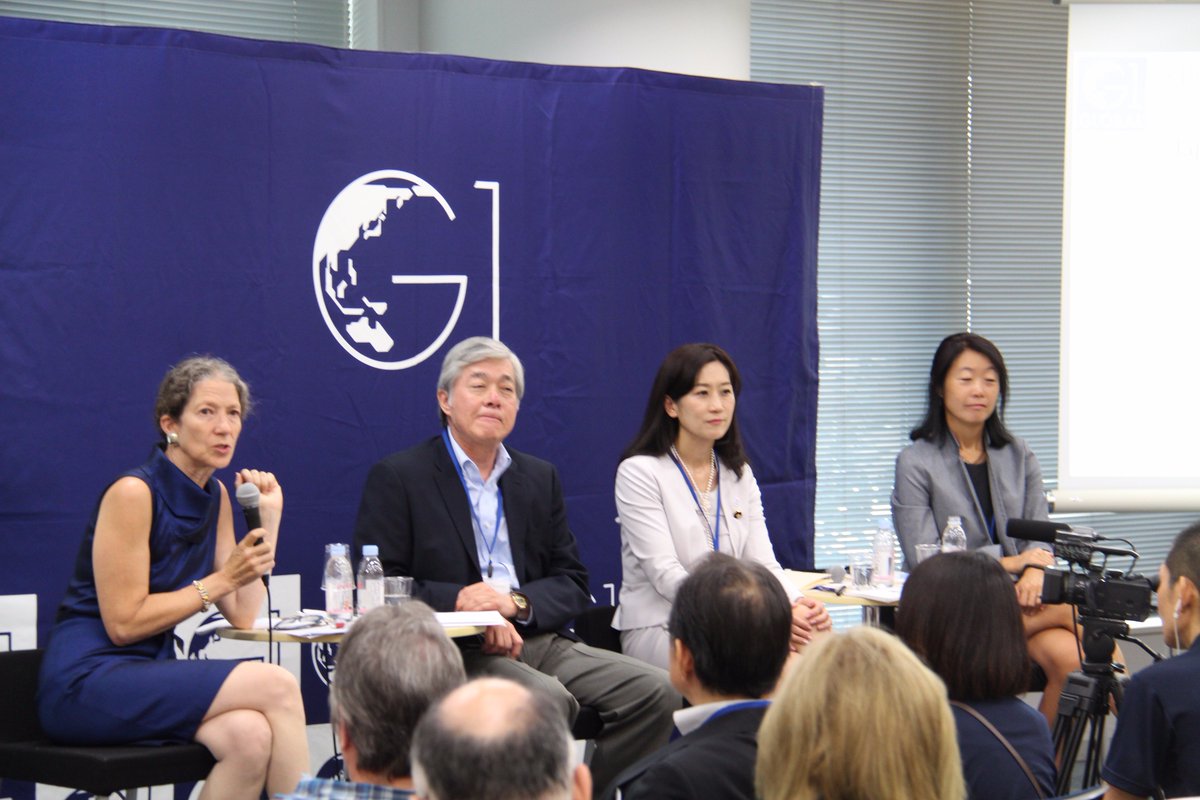 [#3 Breakout Session B]
Investing: What is the Role and Significance of ESG?
Makoto Takano (CEO & Editor-in-Chief, Forbes JAPAN)
Kimberley Stafford (Managing Director and Head, PIMCO Asia-Pacific)
Hiromichi Mizuno (Executive Director and Chief Investment Officer, GPIF)
Scott Halliday (Area Managing Partner, Ernst & Young)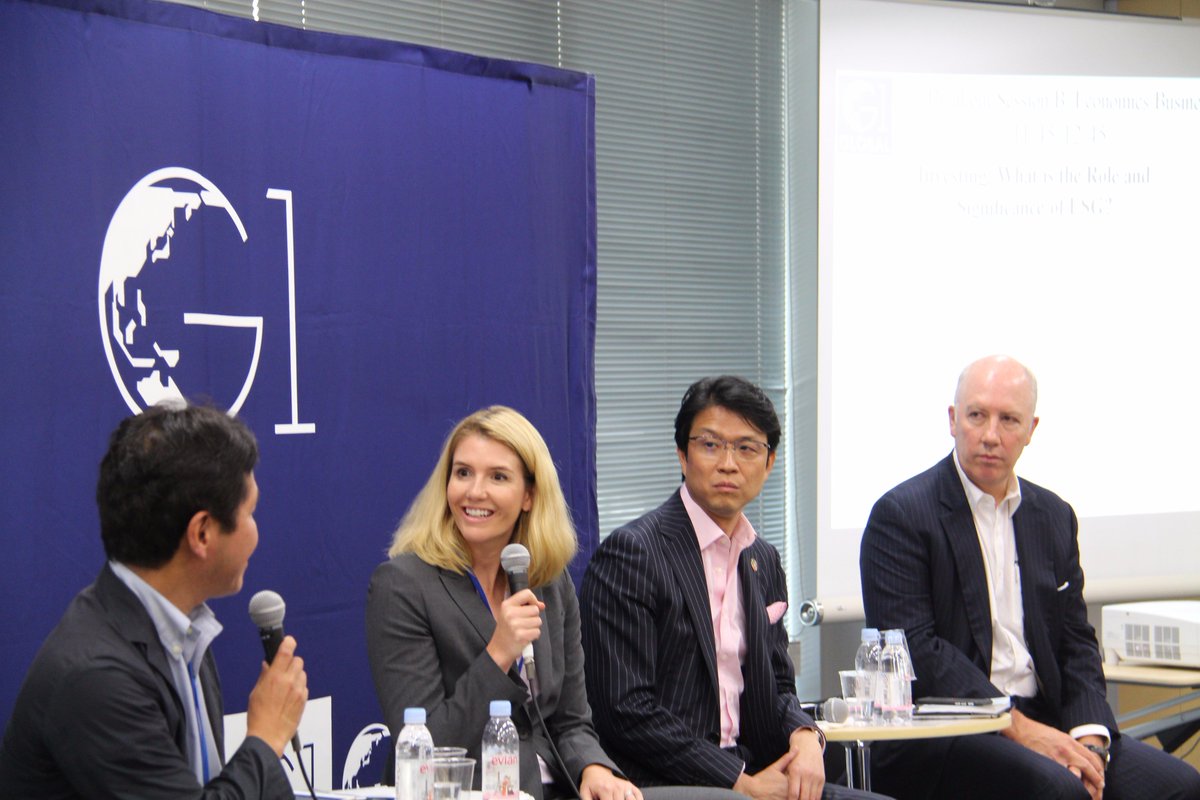 [#3 Breakout Session C]
Tech Business: Harnessing New Ideas into Sustainable Ventures
Soichiro Minami (CEO, BizReach)
Jonathan Epstein (General Manager, Japan, SentinelOne)
Emi Takemura (FutureEdu Tokyo and Peatix.com Co-founder, Mistletoe Inc. Fellow)
Teruhide Sato (Founder and Managing Partner, BEENEXT PTE. LTD.)
Alex Vieux (CEO, Herring International)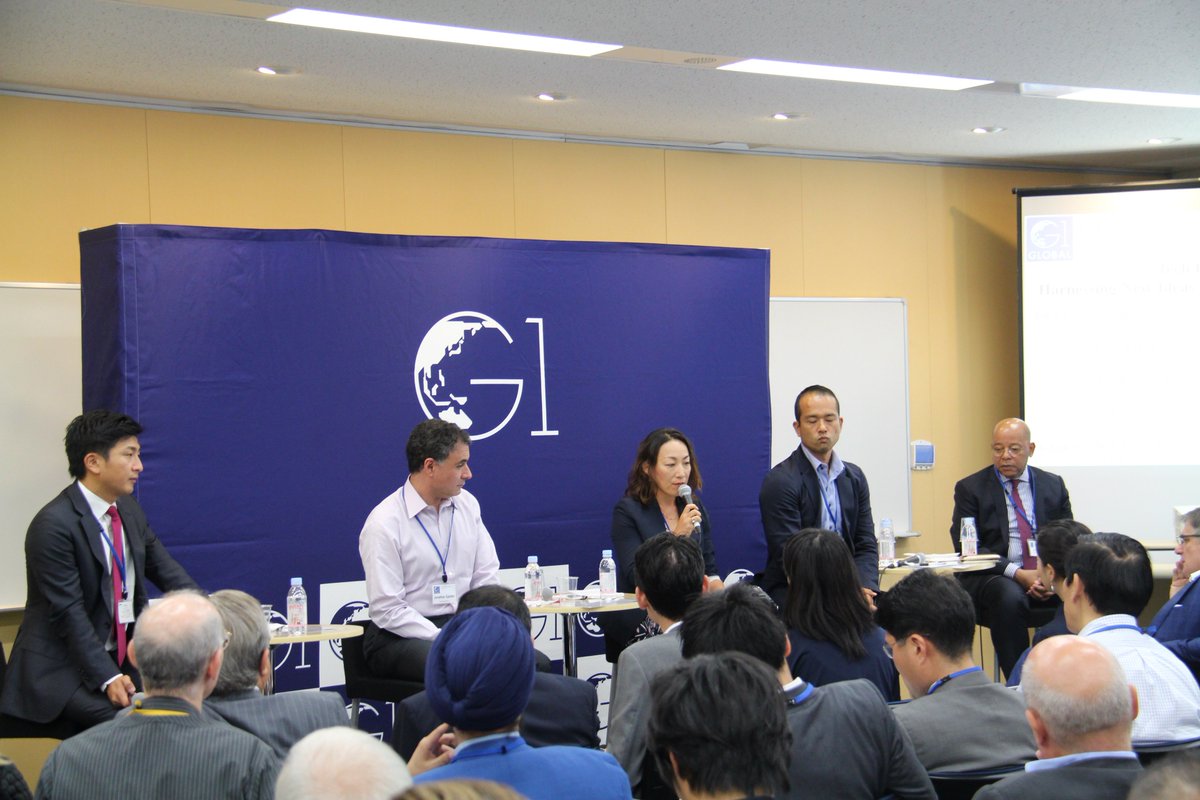 [Lunch Workshops on "Creative Evolution in a Volatile World"]
Facilitated discussions on the conference theme over bento lunches!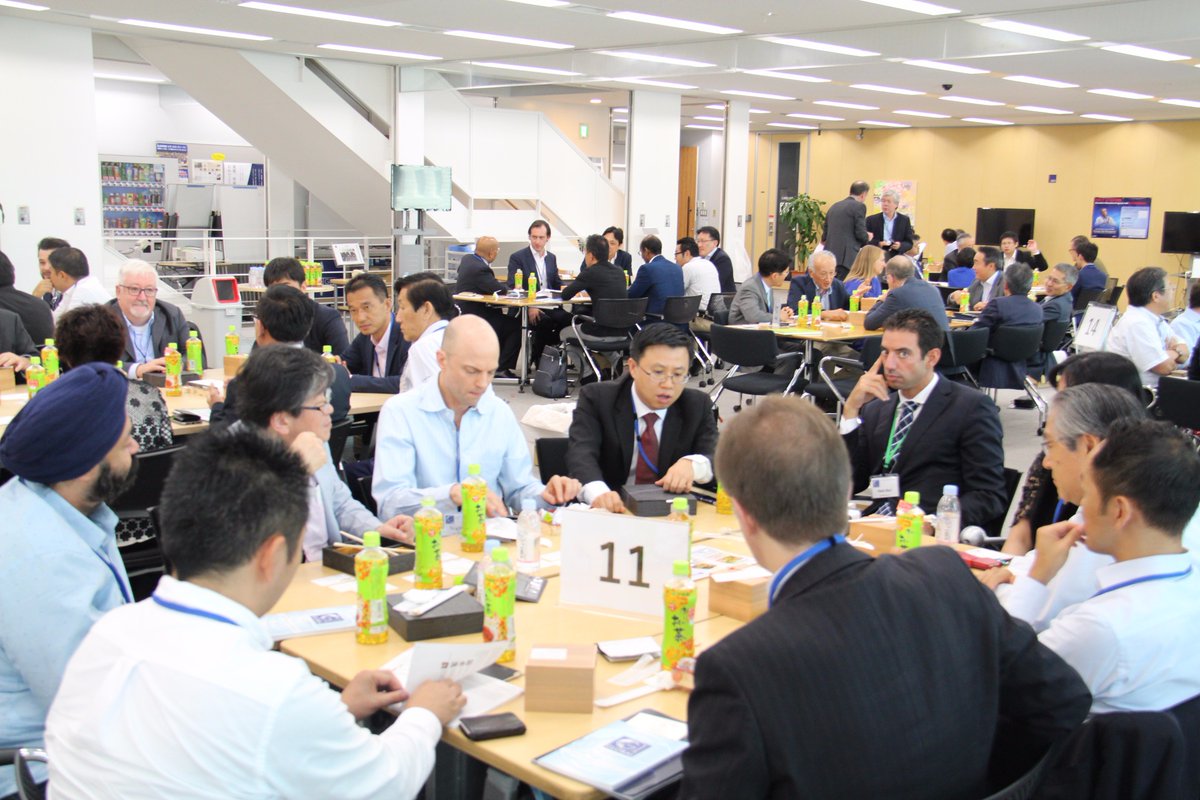 [#4 Breakout Session A]
Politics in the Middle East: New Peace & Stability?
Abigail Friedman (CEO, The Wisteria Group)
Anwar Al-Naki (Director, Kuwait Industries Company)
Henri J. Barkey (Cohen Professor of International Relations, Lehigh University)
Katsuhiko Takahashi (Deputy Assistant Minister, Deputy Director-General, Middle Eastern and African Affairs Bureau, Japanese Ministry of Foreign Affairs)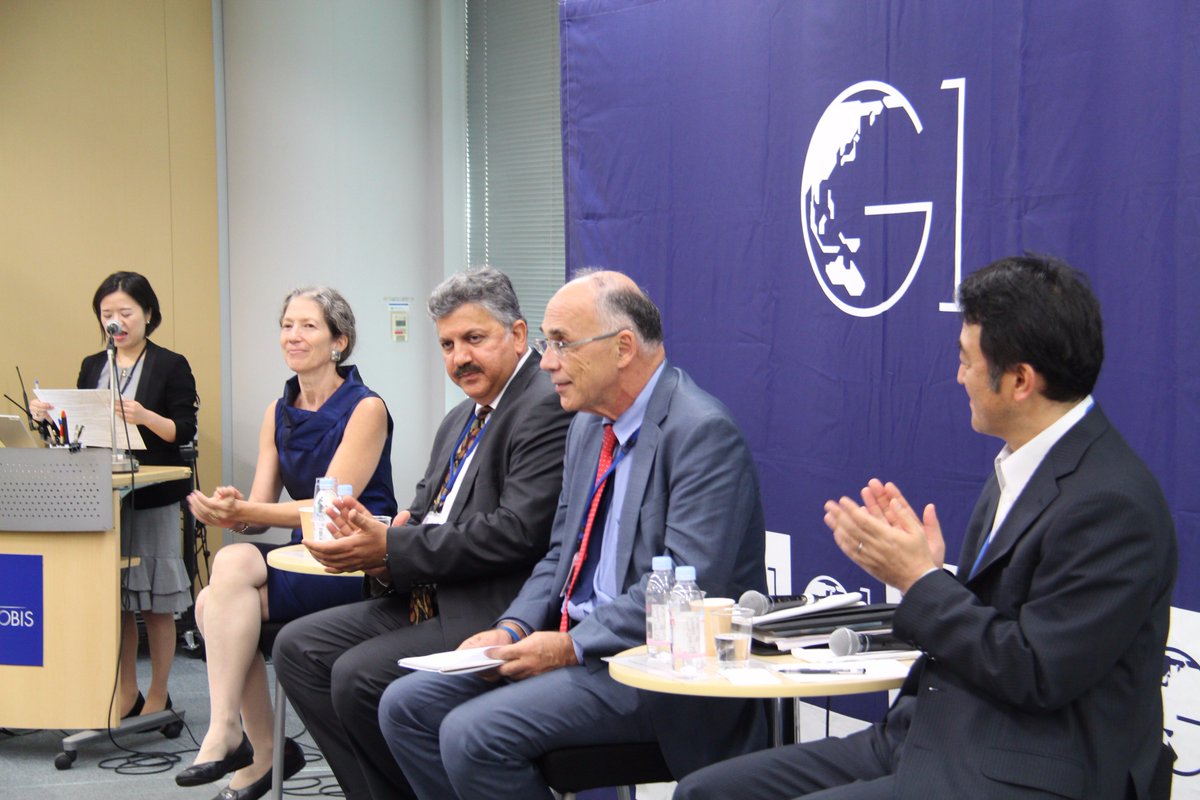 [#4 Breakout Session B]
Media & Communications: The Collapse of Trust in the Mass Media—How Do We Evolve?
Ross Rowbury (President, Edelman Japan KK)
Hidehiko Yuzaki (Governor, Hiroshima Prefecture)
Jonathan Soble (Reporter, New York Times)
Atsuo Fujimura (Senior Vice President of Media Business Development, SmartNews, Inc.)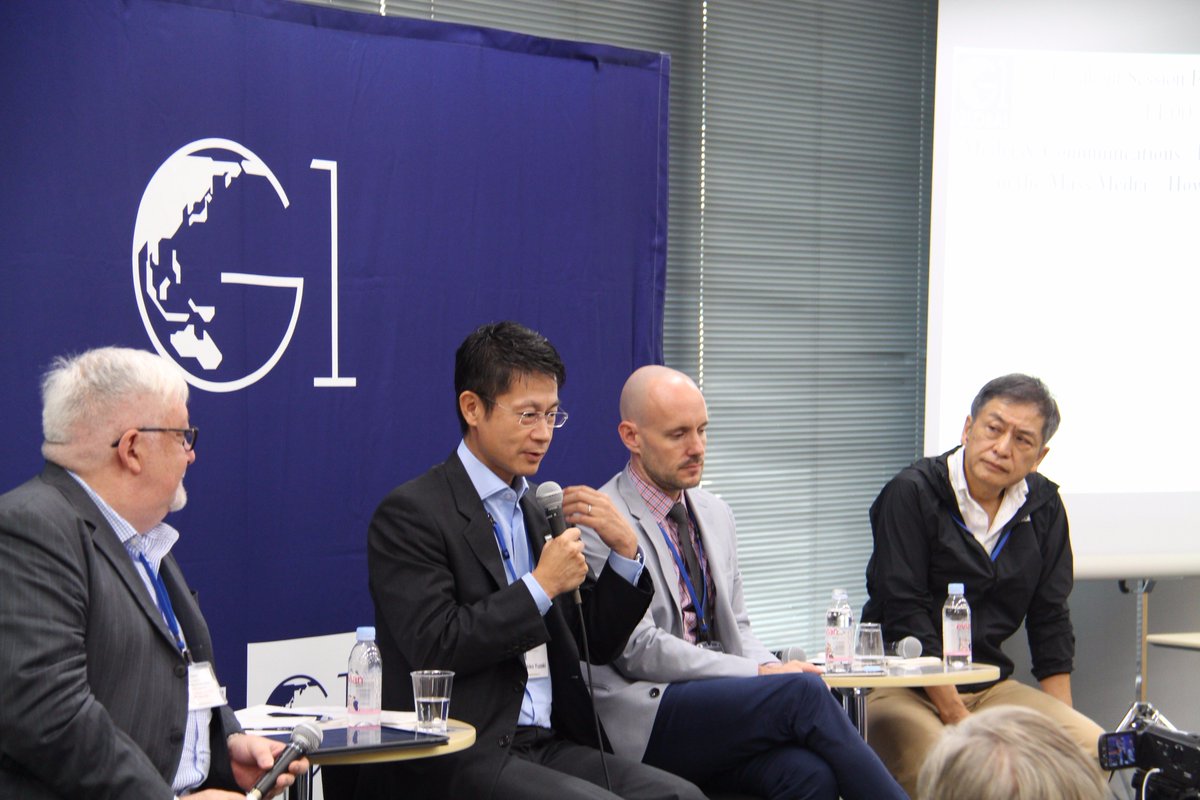 [#4 Breakout Session C]
Risks & Opportunities: AI, Autonomous Vehicles, and Cybersecurity
William Saito (Special Advisor - Cabinet Office, Government of Japan)
Michael Cusumano (Distinguished Professor of Management, MIT Sloan School of Management)
David Malkin (AI Architect, Cogent Labs)
Noboru Nakatani (Executive Director, INTERPOL Global Complex for Innovation)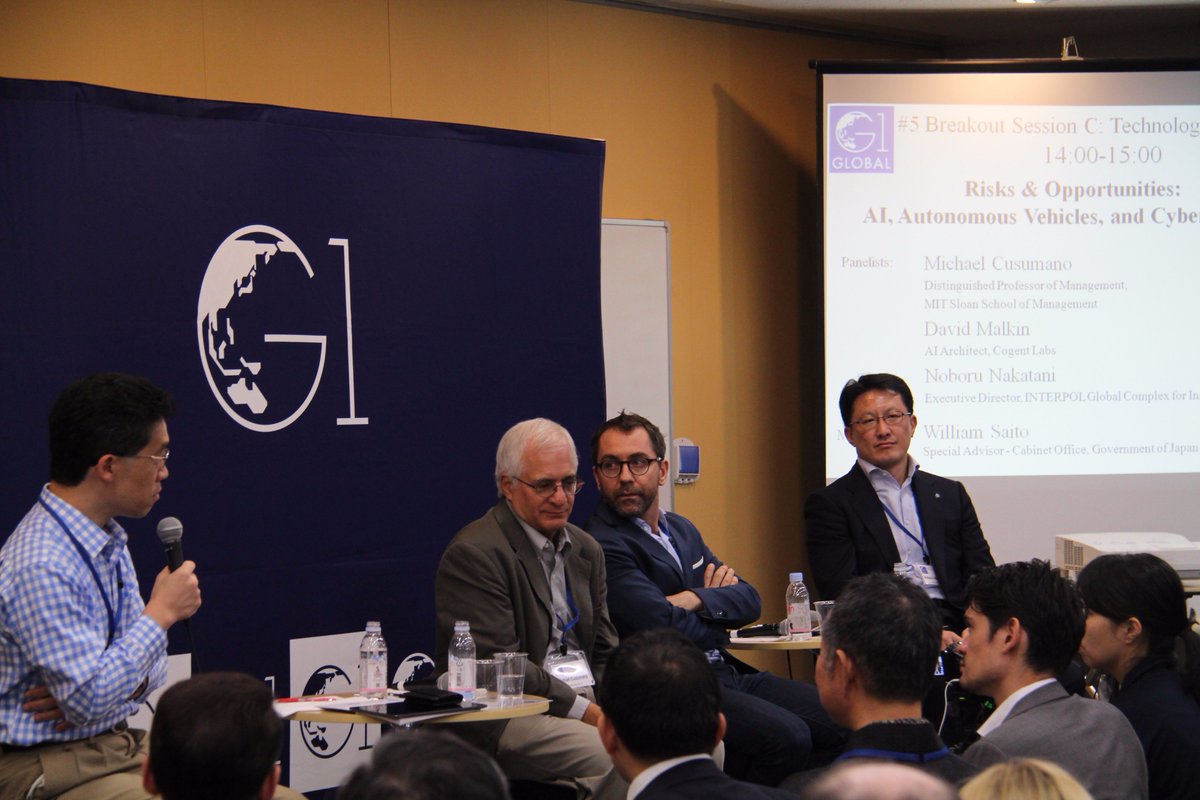 [#5 Breakout Session A]
Politics in Europe: The Changing Landscape Post-Brexit
Yumiko Murakami (Head of OECD Tokyo, OECD)
Nick Herbert (MP for Arundel & South Downs, House of Commons, United Kingdom)
Karoline Postel-Vinay (Research Professor, Sciences Po)
Patrick Welter (Tokyo Correspondent, Frankfurter Algemeine Zeitung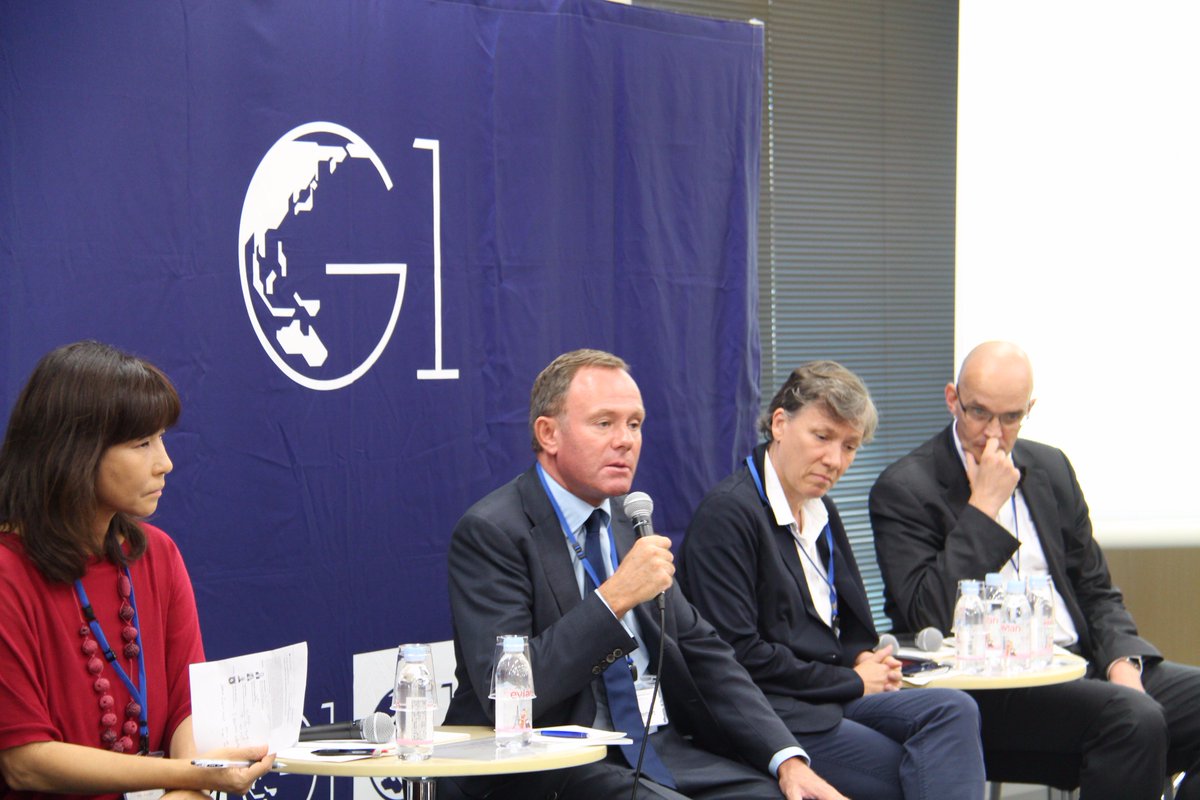 [#5 Breakout Session B]
Free Trade: How to Push Against the Rise of Protectionism?
Yoshimasa Hayashi (Japan's Minister of Education, Culture, Sports, Science and Technology)
Terry Nakatsuka (President and Chief Executive Officer, JATCO Ltd)
Mireya Solis (Senior Fellow, Brookings Institution)
Robert Alan Feldman (Senior Advisor, Morgan Stanley MUFG Securities)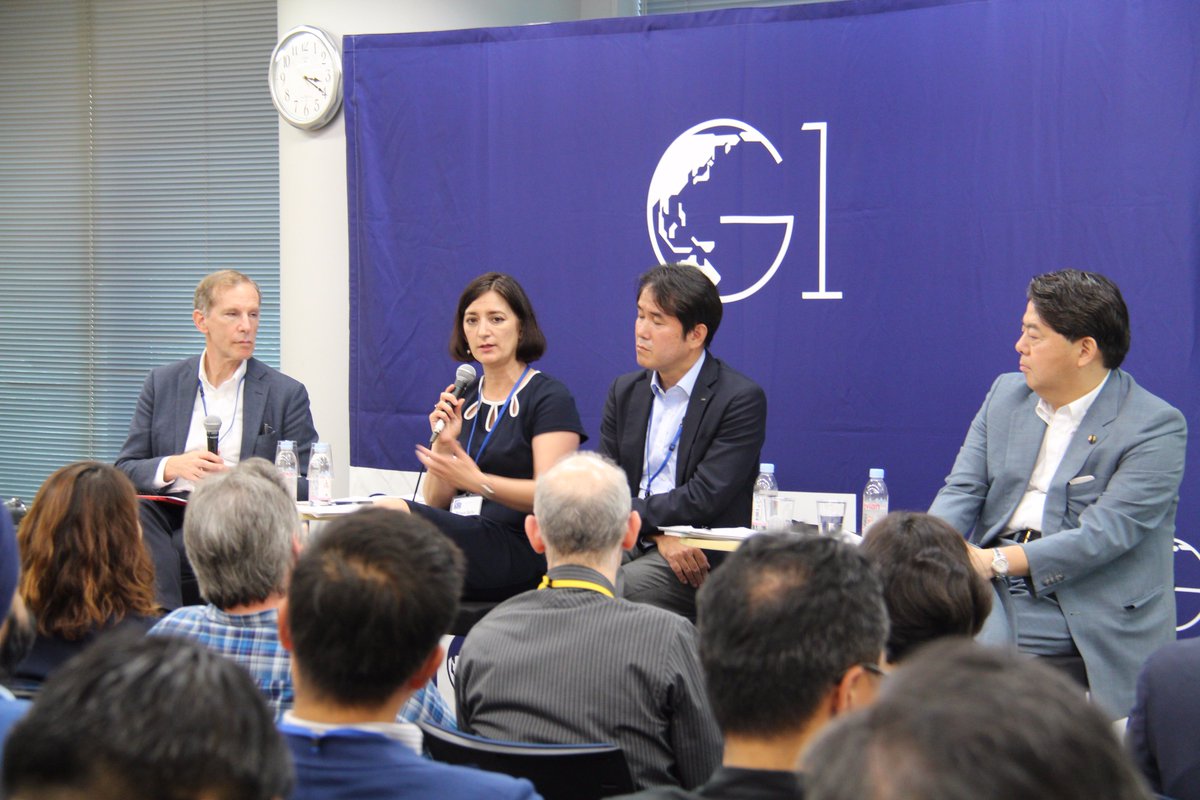 [#5 Breakout Session C]
Energy Security and Sustainability: How to Achieve it in the Trump Era?
Nobuo Tanaka (Chairman, The Sasakawa Peace Foundation)
Mara Prentiss (Professor of Physics, Harvard University)
Narendra Taneja (Energy Expert and Spokesperson BJP, India's governing party)
Hiroyuki Tezuka (Executive Assistant & General Manager, JFE Steel Corporation)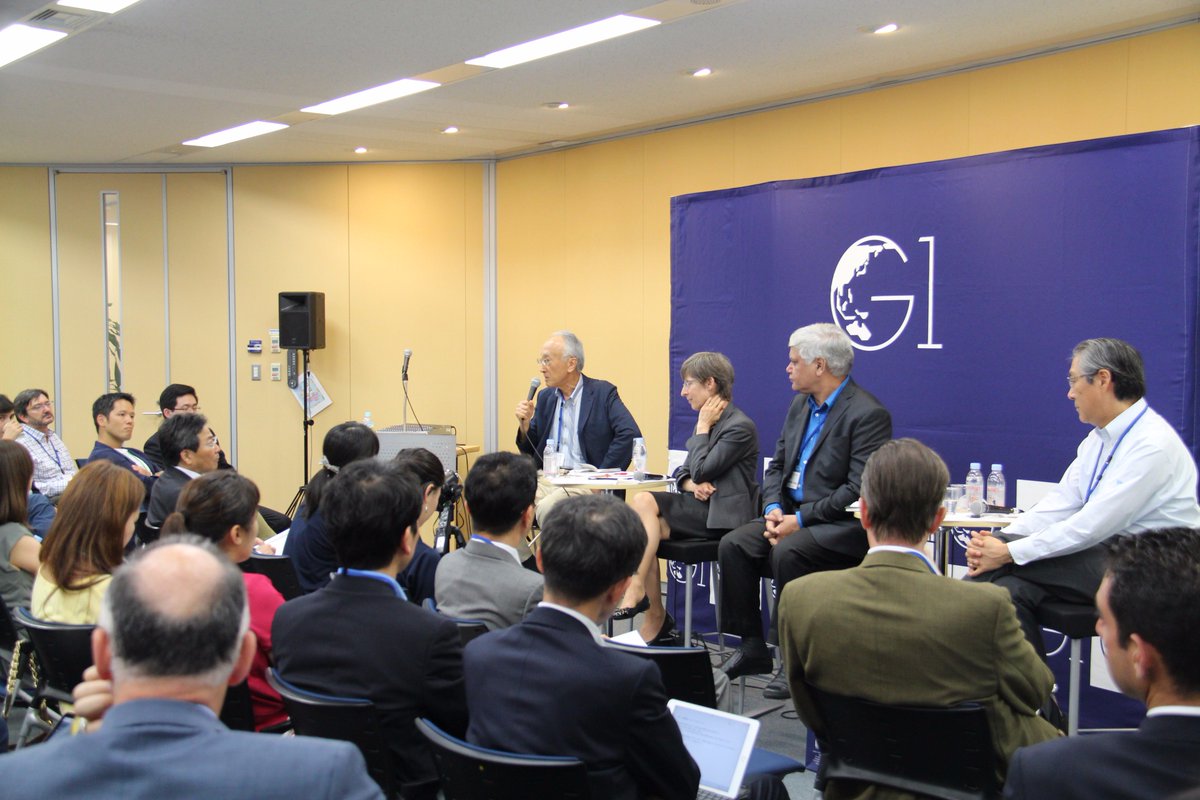 [#6 Plenary Session]
Realizing Creative Evolution Using Design Thinking
Jesper Koll (CEO, Wisdom Tree Japan KK)
Tak Umezawa (Japan Chairman and Partner, A.T. Kearney)
Tom Kelley (Partner, IDEO)
Chiaki Hayashi (Co-founder, Loftwork Inc.)
Seiichi Saito (Creative & Technical Director, Rhizomatiks)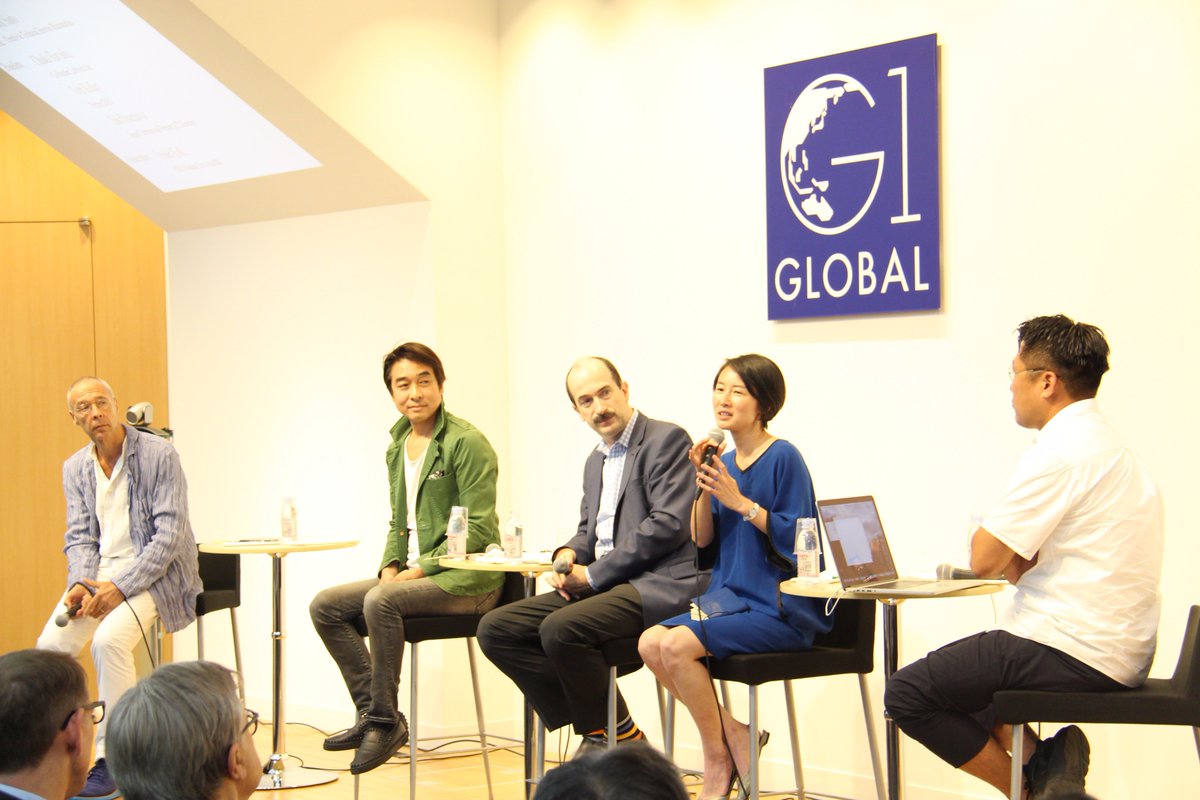 [#7 Closing Plenary Session]
I conducted a Special Dialogue with Yoshimasa Hayashi, Japan's MEXT Minister.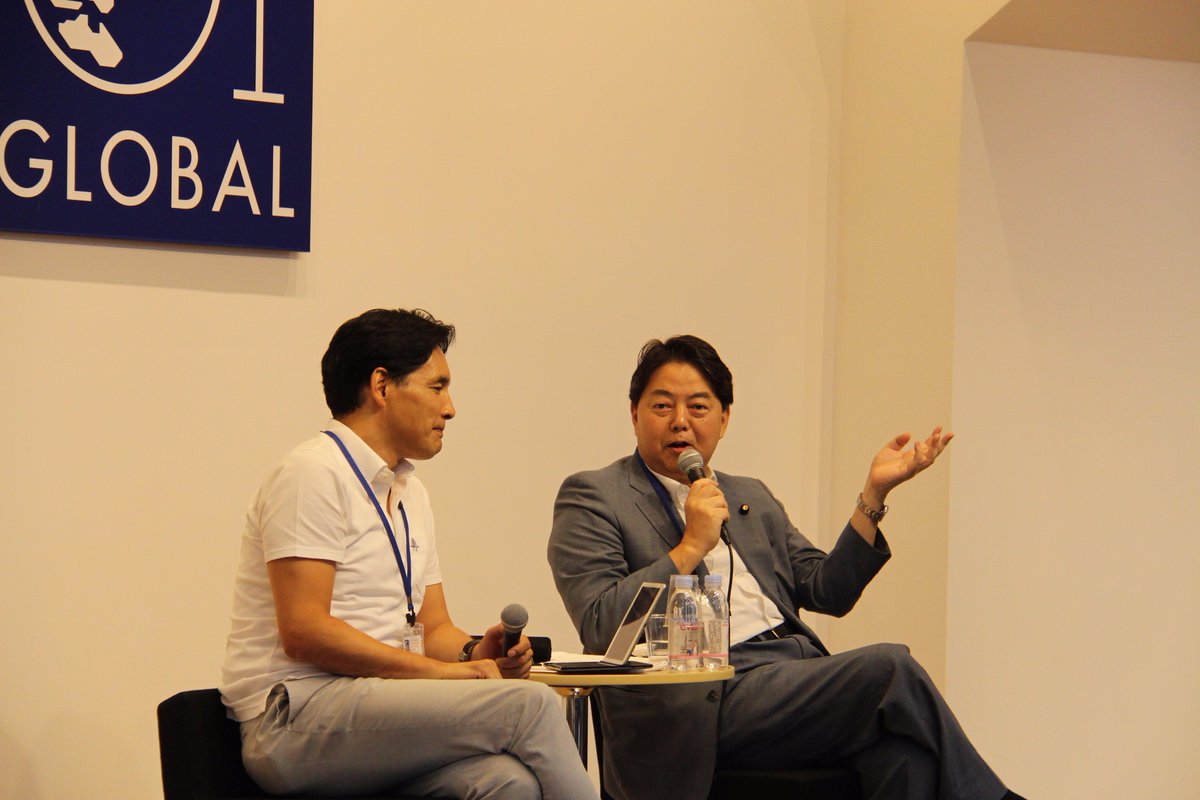 [Closing Session]
Board members shared their impressions of the conference.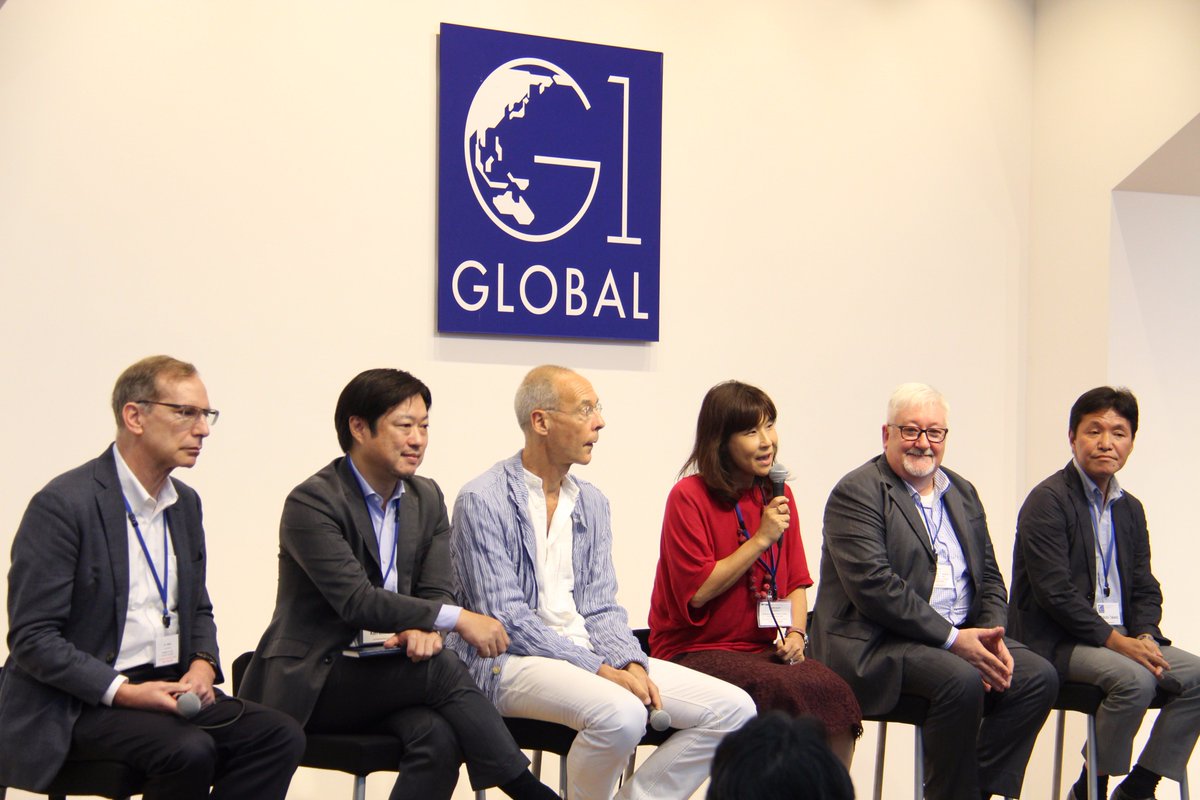 [Reception Party]
We all gathered to network and enjoy the evening. Minister Hayashi gave the toast!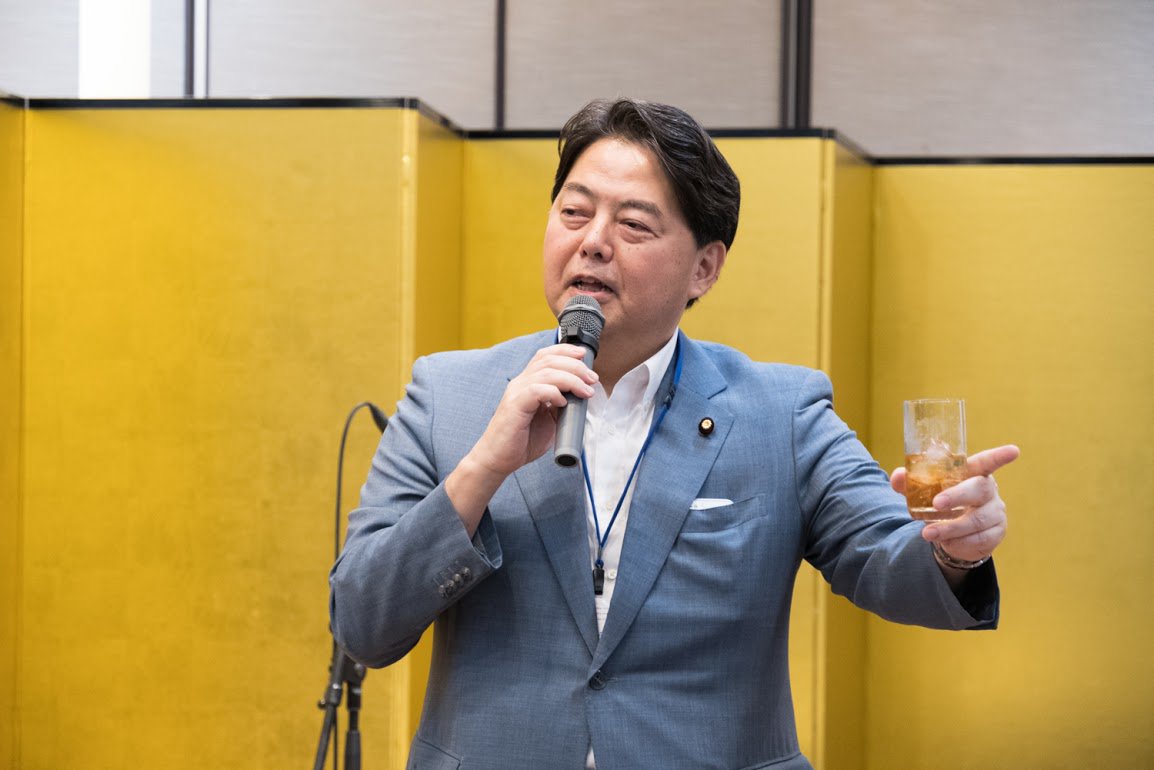 Music performance by AUN J Classic Orchestra.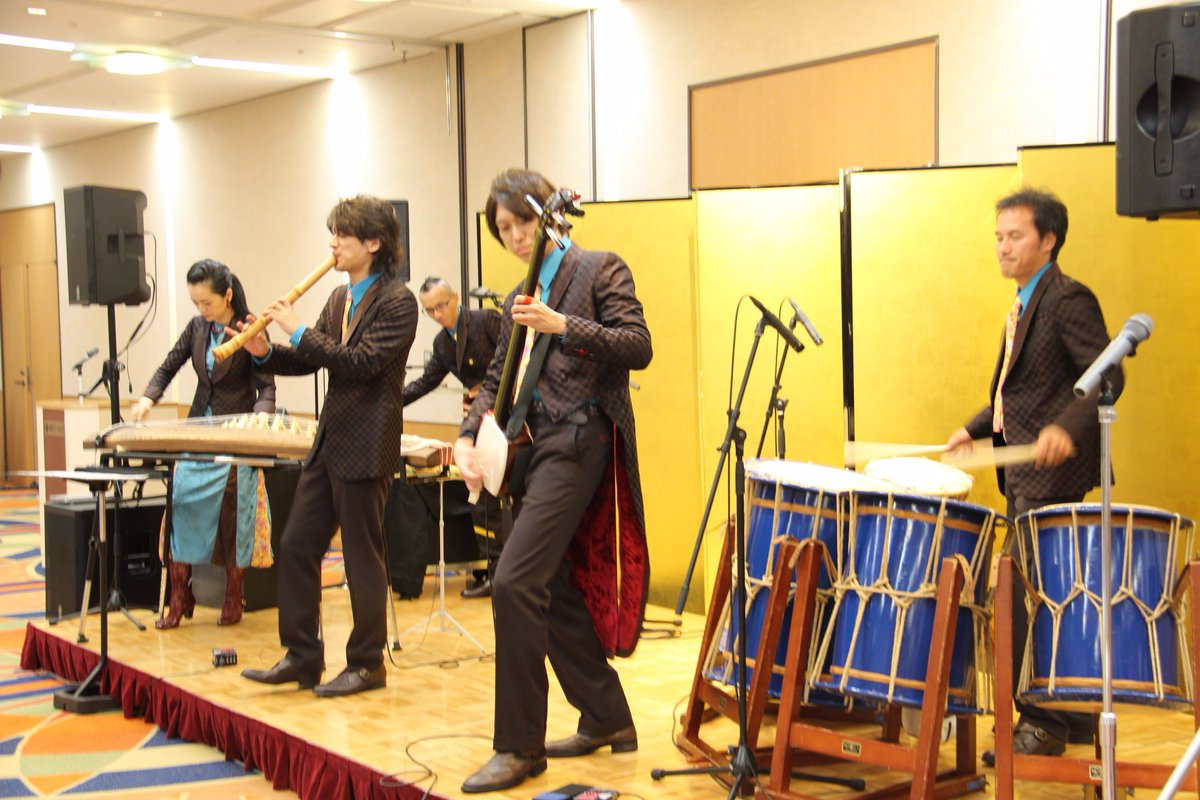 The name "G1" stands for "Group of One, Globe is One." Our G1 network has grown more and more. Thank you all so much!
September 19, 2017
At my home, Ichibancho, Tokyo
Yoshito Hori